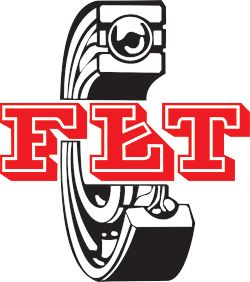 FLT Bearing Group
FLT Polska - with headquarters in Warsaw (Poland ) , FLT been operating in the bearings market since the 1950s – at the beginning as a part of Impexmetal company and since 1999 as a separate company. In 2007 the name changed to FLT Polska.
FLT BEARING GROUP consists of foreign companies operating for many years in Great Britain, France, Germany and Italy in bearings and bearing parts sector.
The expansion of this global network enabled the company to best serve its supplying to most demanding customers – OEM.
Each FLT Bearing Group subsidiary has qualified and experienced personnel and a warehouse suitable for the storage of bearings.
LK Bearing Group
Quanzhou State Bearing Co., Ltd. was founded in 1995, with the area of 10 acres, has annual production of 10 million sets, all of which are made according to the National Standard and the equivalent International Standard.
Our products are widely accepted in the machines for mining, metallurgy, engineering, agriculture, building materials, porcelain and ceramics making and so on. They not only meet the great need of domestic market, but also have a good prospect in many countries and areas such as Europe, North and South America, Africa, Asia and Australia.